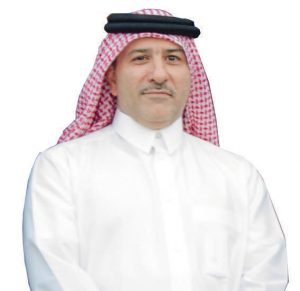 Mohamad Taleb Al Khauri
The Managing Director
By endlessly striving towards our commitment to integrity, fidelity and customer satisfaction in all areas of our operation, we have achieved unprecedented growth during the past few years, with increasing turnover every year.
In a market that is becoming increasingly consumer driven and as organizations vie to give the best of products and services to the customer, the rigorous methods adhered in all our operations has certainly helped us stay focused with the growing customer expectations, thus creating an overall impact on the nation's motto.
In this context, I would like to express my sincere gratitude to the Emir, His Highness Sheikh Tamim Bin Hamad Bin Khalifa Al Thani, our valuable customers and all my colleagues for their continuous support in achieving our dreams. I am proud to say that Qatar has carved a unique place in the global map. Over the past few years, the country has gone onto mold its economy into one of the fastest and sturdiest in the world. I promise that we, on our part will continue our dedicated service and support, aimed at the continuous development of the country.