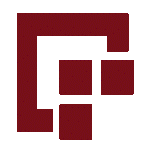 Top Marbles & Granite Co.W.L.L established in Doha, Qatar in 2011 with an intention of serving the expectations and demands of natural Marble and Granite in Qatar, by Taleb Group of Companies.
Since its formation, with its vast experience in the field and sincere efforts sooner recognized itself as one of the largest stockiest of all kind of Marbles and Granites in this part of the world. Today it stocks various colors of Marbles & Granite from Italy,Spain,Greece,Portugal,Turkey, India and China so as to provide complete range of natural stone under one roof to its valued customers.
We offer large quantities of Marble & Granite in Gangsaw slabs and cutter slabs. The standard tiles of 30x60x2 cm are available in most of the colors. Readymade steps/risers also available in variety colors.